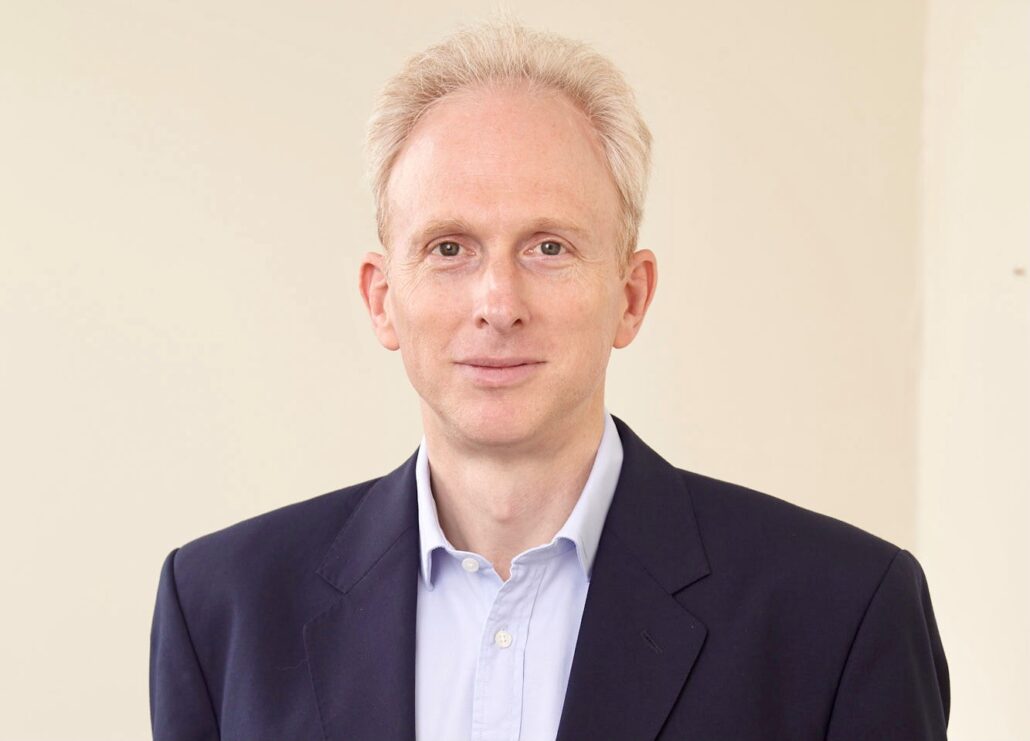 James Turner: successful international arbitration is about bridging cultural differences
To build bridges between (international) parties in dispute, knowledge, experience and a sensitivity to cultural differences are key elements for success. According to James Turner, barrister at Quadrant Chambers in London, the quality of international arbitration is highly dependent on these traits. Turner has been a barrister since 1990 and was appointed Queen's Counsel in 2013. During his practice as counsel, he has been instructed in hundreds of arbitrations, mostly maritime and other cross-border commercial disputes.  Alongside this, he has also been accepting appointments as arbitrator for over twenty years.  This article elaborates on his vision for maritime and transport arbitration.
Turner spent the last year of his studies in Germany. There he met the (Dutch) woman who, less than four years later, became his wife. Not only did this result in him adding Dutch to his fluency in German, but it ignited his enthusiasm for The Netherlands and the "natte praktijk" conducted here. This was aided by his grounding in German law, which broadened his legal perspective well beyond the English common law. According to Turner, this has not only helped him deal effectively with international clients from different legal traditions, but also improved his qualities as an English lawyer.
Cultural differences
"Because of the nature of the maritime and transport industry, almost all disputes have an international character. So, to conduct arbitration in this arena successfully you must be sensitive to cultural differences. For this, you need to be aware of your own assumptions, for example, as to how a witness is expected to behave – and to understand that the witness may have very different expectations. You then have a far greater chance that these differences will not interfere with your assessment of their evidence. In China, for example, it is morally important that you are loyal to your employer, and this affects how some Chinese give evidence. The Dutch, on the other hand, with their legendary bluntness, can be more prone to argument," Turner explains.
Turner clearly sees an increased popularity for arbitration as a means of dispute resolution instead of going to court. One reason for this is that UK court judgments are no longer as readily enforceable in the EU after Brexit. Arbitral awards are not affected by this because of the New York Convention. This convention ensures that arbitral awards are enforceable in more than 150 jurisdictions, including countries that don't have bilateral judicial enforcement treaties. According to Turner this is one of the reasons for arbitration's popularity.  "Arbitration has always been popular in the maritime sector," he says, "Brexit is only going to reinforce that."
Advantages of arbitration
Another advantage of arbitration, in most jurisdictions, is that it is administered under full confidentiality, unlike court proceedings (again, in most jurisdictions). This makes it easier to maintain client confidentiality and avoid bad press. In addition, arbitrators remain involved for the entire length of the procedure. This leads to in-depth case knowledge. In court proceedings – certainly in the common law tradition – different judges may be involved at different stages of the process, with the result that important decisions regarding expert evidence, for example, are not (necessarily) taken by the trial judge. This less specific case knowledge can result in inefficiency. Turner's experience of arbitration is also that it is more flexible and efficient than Court-based litigation.
As an example, Turner cites a specific shipbuilding dispute. During sea trials the vessel could not attain the contractual minimum speed. The buyer immediately purported to cancel the contract and started arbitration, claiming the return of the pre-paid instalments of the contract price. The shipbuilder disputed the cancellation, on the basis that it was entitled and obliged to try and solve the problem, which it then proceeded, over the following months, to do.  When it had corrected the problem, it then tendered delivery, which the buyer refused, after which the builder sold the vessel – giving rise to a yet further element of the dispute regarding the accounting procedure laid down in the contract.  In short, the facts of the case continued to develop in parallel to the arbitration procedure, necessitating successive amendments of the shipbuilder's case. The arbitration procedure was sufficiently flexible to cope with this, which would have been harder and more expensive to accomplish in Court.  Indeed, one likely outcome in Court would have been a stay of the action until the facts had "finished", whereas in the arbitration the final hearing took place only a few weeks after the vessel had been sold.
Invest in increasing knowledge about arbitration
Although London is a very popular arbitration venue, Turner notes that certain features of it are not universally admired.  Most tellingly, costs can be high, fuelled in part by the Anglo-Saxon "disclosure" process, the single "final hearing" – which can last weeks or even months – and the primary role afforded to cross-examination as a means of testing each party's evidence.  On top of that, of course, Dutch parties may find themselves having to translate documents not for their own benefit, but because language skills are relatively rare among London arbitrators.
Turner notes that one consequence of these factors of which he has become aware is the willingness of Dutch companies, particularly those active in the offshore industry, to adapt standard BIMCO contracts by naming Rotterdam as the arbitration venue and Dutch law as the governing law. Turner states that parties benefit from the excellent legal infrastructure in Rotterdam and the relative cost efficiency of the Dutch legal and arbitration systems. One drawback of this approach, he notes, is the potential mismatch between an agreed governing law and a contract form that assumes a different one.
Whatever the advantages and disadvantages may be of different approaches, Turner believes strongly that all involved in maritime dispute resolution should be better informed as to what approaches are available, their strengths and their drawbacks.  "We should invest in informing lawyers involved with maritime law about the differences between arbitration in the UK and the Netherlands. If we succeed in educating colleagues, clients and P&I Clubs about the differences between Dutch and English procedures, they will be better placed to make informed and deliberated decisions about where best to conduct disputes arising from the particular contract at hand."
https://unum.world/wp-content/uploads/2021/04/James-Turner-e1618491218248.jpg
324
450
niels
https://unum.world/wp-content/uploads/2018/06/unum-logo-300x200.png
niels
2021-04-15 12:56:14
2022-11-30 12:42:53
James Turner: successful international arbitration is about bridging cultural differences